Feature Article

Immersion Liquid Cooling: EDA PoC / Semiconductor
70
reads
EDA PoC - Semiconductor
EDA PoC test results: The power consumption of the immersed liquid-cooled server is at least 10%~12% lower than that of the air-cooled type, and the OPEX saves more than 50% of the operating cost. The heat dissipation test value meets the expectations of all partners. It also confirms the immersion liquid cooling technology provides better cooling solutions.
PoC Partnership
Kaori、Supermicro、3M、Intel、SAMUNG
At the same time, working with Chunghwa Telecom, China System Integration and the Industrial Technology Research Institute, the "Edge Computing Telecom Server Room Server Liquid Cooling Technology" solution. Using Kaori plate heat exchangers for waste heat recovery management, the overall volume of the 5G edge computing server 10% reduction, and the improvement of energy efficiency by more than 20% are expected to promote the new development of the edge computing environment of the Internet of Things.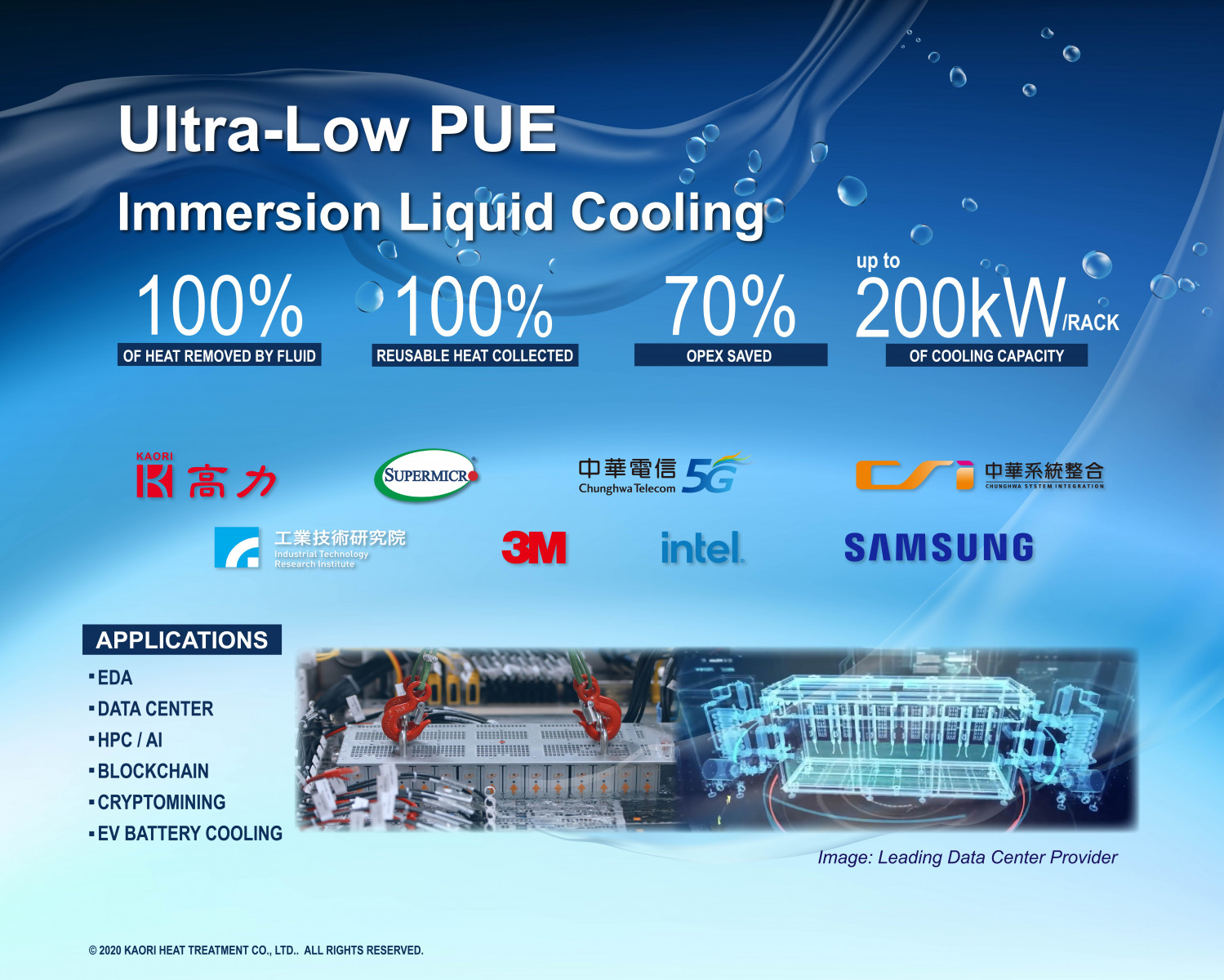 ---
Downloads
Contact us today to get more details. Request a Quote.