內容文字
Quality Assurance
Kaori is proud of its long standing tradition for manufacturing quality products. We select high grade quality materials to ensure finished products are durable and guarantee high thermal performance. Kaori implements a meticulous inspection process and traceable documentation occurs at every stage of production in order to exceed international standards of quality. In addition to testing 100% of all finished products for leakage before packaging, our products go through the following rigorous tests in order to maintain top quality standards.
Life Cycle Testing
Burst Testing
Performance Testing
Thermal Shock Testing
Anti-Corrosion Testing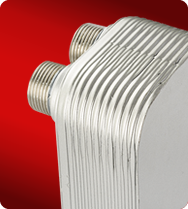 Text 3
Certifications & Patents
In addition to being ISO 9001 certified, our products are approved by leading independent third-party organizations:
Additional third party design approvals are available. For more information regarding our quality inspection and approval process please speak with a Kaori sales representative.
+886 3 462 6958
sales@kaori.com.tw