Latest News

Hans H.S. Han Receives an Honorary PhD from NCUE
419
reads
The National Changhua University of Education's (NCUE) 52nd Anniversary and Honorary Doctorate Conferment Ceremony was held on October 28, 2023. The honorary doctorate recipient was Hans H.S. Han, Honorary Chairman of Kaori Heat Treatment Co., Ltd., to commend Mr. Han His wise insights and outstanding contributions to business, education, and society have added extraordinary glory and brilliance to the annual school anniversary event.
Honorary Chairman Han is an alumnus of the first Vocational Education Department of our school in 1963. He once taught mechanical drawing in colleges and universities. During his tenure as a teacher, he received a public scholarship and went to the Institute of Vocational Education of the Federal Government of West Germany for further study. After studying in Taiwan, he came into contact with metal heat processing by chance. At that time, Mr. Han believed that heat treatment would become an indispensable part of the manufacturing industry supply chain and a key strength in improving the quality of metal products. Facts have also proved that under the current global trend of net-zero carbon energy, heat treatment is an important key to high-value innovation in the industry. It shows Mr. Han's wisdom and foresight. Under his leadership, Kaori has long been committed to the application of green energy technology and is moving towards clean energy, zero carbon emissions, and establishing a sustainable supply chain. He upholds the belief of "telling the truth, speaking the truth, and communicating with people sincerely." He is gentle and humble. In addition to his successful business operations, he still does not forget his gratitude for society and the development of education. In addition to founding "The Taiwan Society for Metal Heat Treatment ", and has also served as a board and executive director of the "Taiwan Industrial Education Research and Development Foundation" for a long time. To shorten the academic gap in technical and vocational education, Kaori provides off-campus internship opportunities and practical training for college students every year according to the treatment of new employees. Working hard and thinking deeply is to realize the enterprise's responsibility for social welfare. Honorary Chairman Han has set an example for enterprises, education, and society. The NCUE is awarded an honorary doctor of engineering, which is well deserved.
NCUE President Chen said at the conferment ceremony that this was the first honorary doctorate conferred during his tenure, which was of more unique significance and precious value to him. President Chen delivered a commendation speech at the ceremony, "Showing off green energy, technology depends on prosperity. Cultivating science and technology, reputation is far-reaching. Longevity and excellence, glory and prosperity. Economic rock, engineering light." commended Honorary Chairman Han for his business operations. His philosophy, persistence in education, and display of social welfare all show his unique wisdom and vision, and he is a successful example worthy of everyone's learning. Mr. Han said in his speech at the award ceremony that he was honored to receive the honorary doctorate from his alma mater today. This is the highest honor and he is very grateful to the school for its recognition. Along the way, he has received a lot of help and support, especially from family, friends, and employees of Kaori. He also encouraged today's young students to keep learning, think positively, and innovate bravely, so that they will find their path in the future. (Press release by The National Changhua University of Education)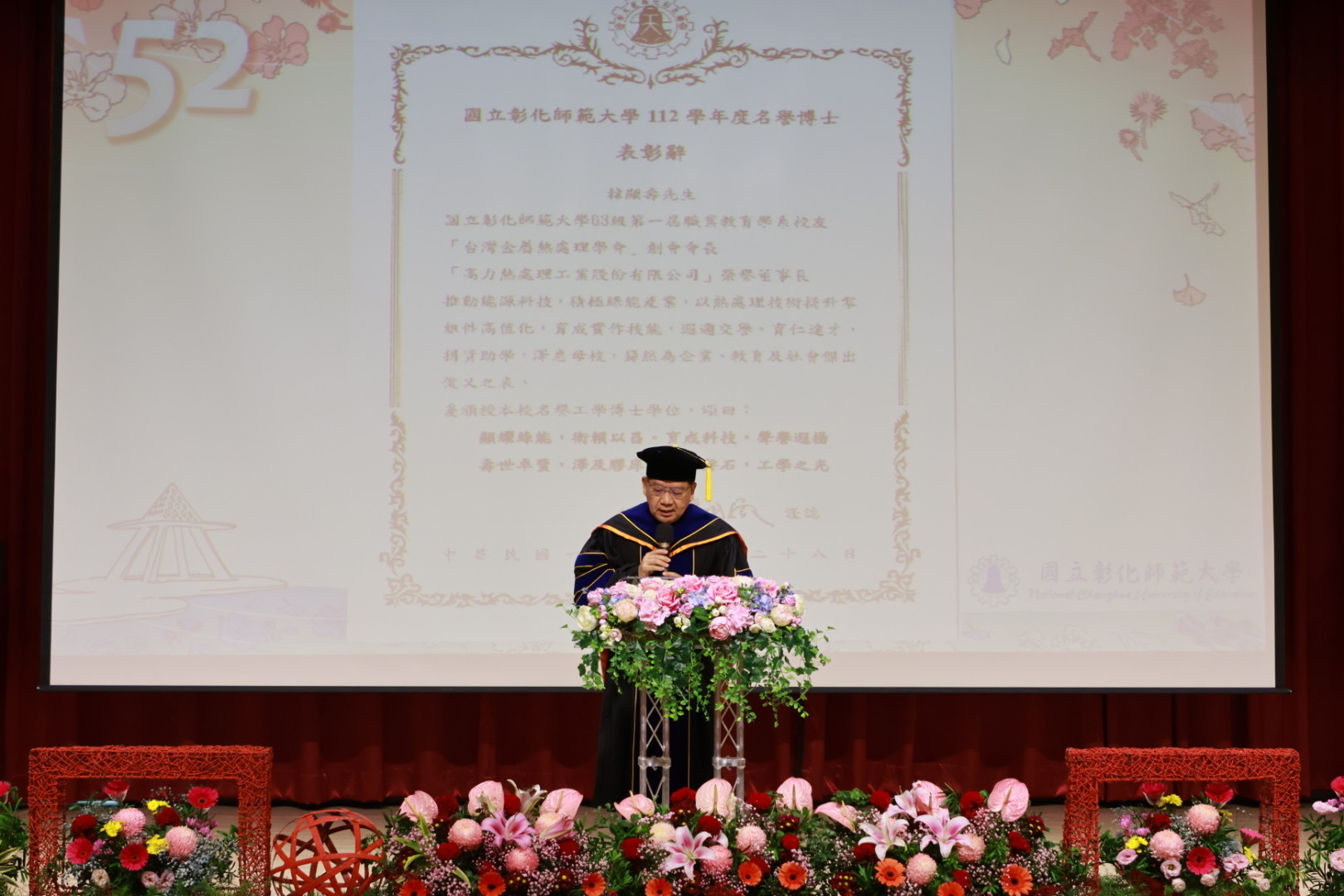 ▲NCUE President Chen praised the impact of Hans H.S. Han on the world.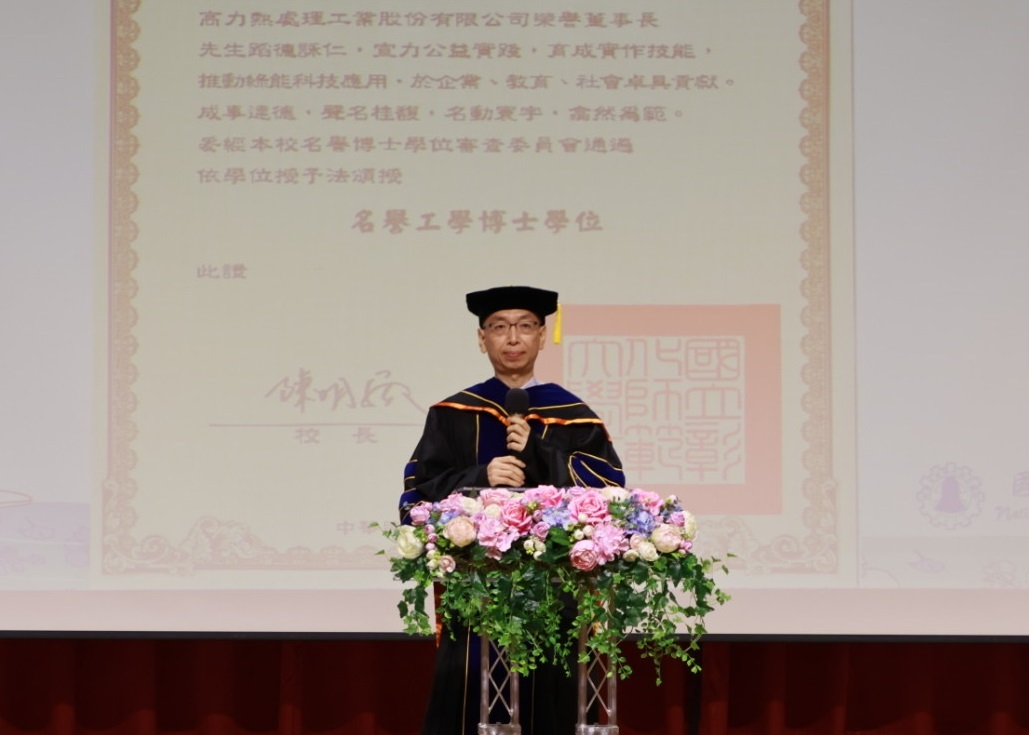 ▲NCUE Dean Yeong-Lin Lai of College of Engineering read degree certificate upon Hans H.S. Han.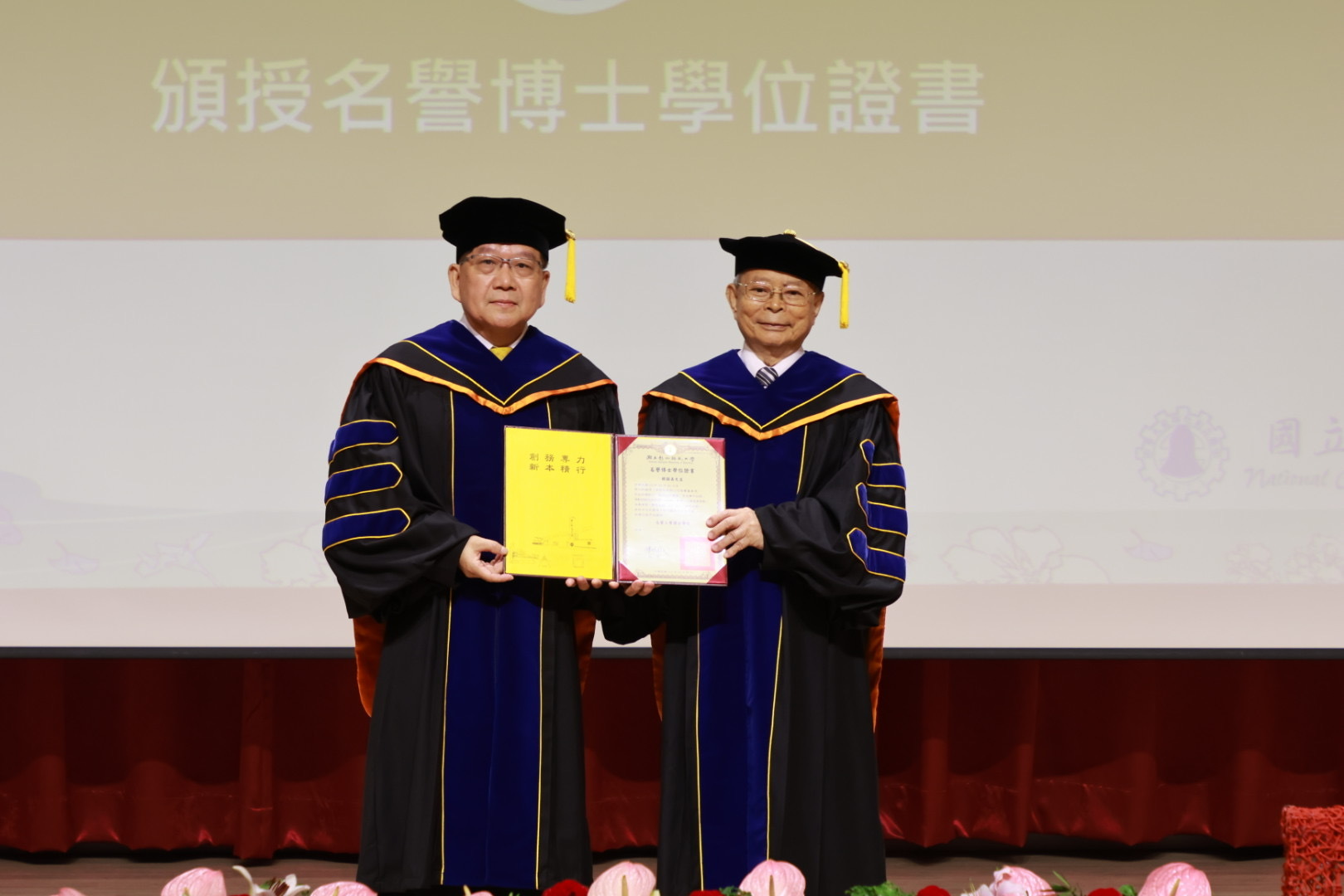 ▲NCUE President Chen (left) conferred the honorary doctorate degree upon Hans H.S. Han.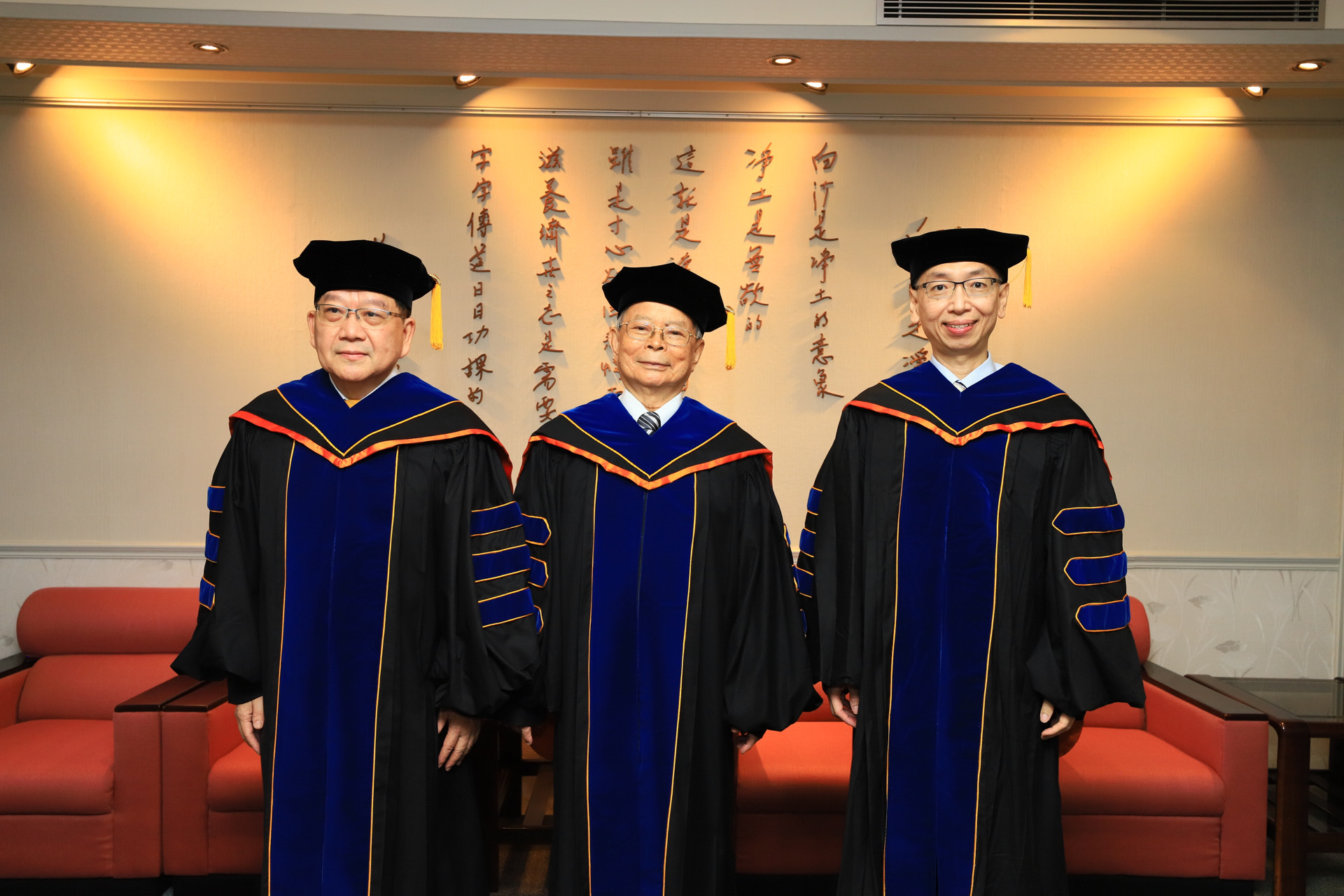 ▲Hans H.S. Han received the honorary doctorate from NCUE. From left, President Chen, Honorary Chairman Han and Dean Lai of Engineering College.