Feature Article

BPHE Solution for Cycling Dryer
1458
reads
Cycling Dryer uses refrigeration cycle to cool "energy storage object"(Normally using P.G.), and this energy storage object then cools compressed air. When refrigeration capacity is higher than compress air loads, refrigerant compressor will stop, and energy storage object kicks into provide cooling to compressed air for a period of time.
Normally the load of the compressor air is not constant, maximum of 90% operation cost can be saved during low load when cycling dryer is used. Cycling dyer is almost compatible with actual load, and is better than inverter dryer. Cycling dryer is especially suitable in partial load or indirect use of compressed air.
Cycling Dryer Diagram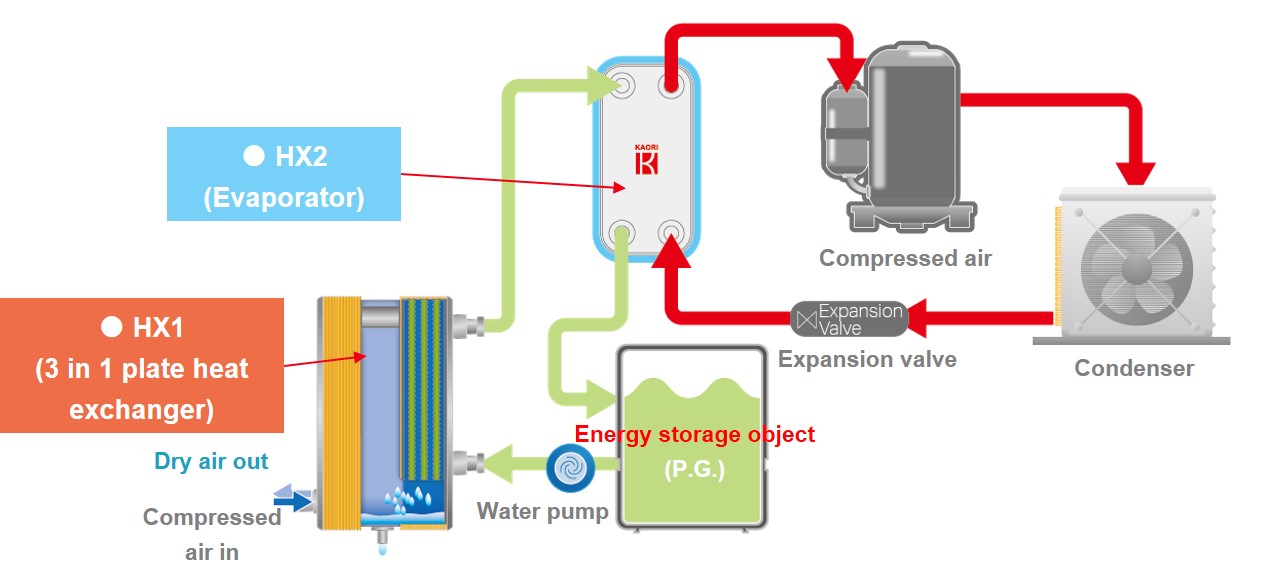 ---
BPHE Application in Cycling Dryer
Cycling dryer can use two plate heat exchangers
(1) 3 in 1 heat exchanger Kaori's A Series: Patented design to integrate air precool/preheating, air-cycling dryer heat exchanger, and water separator. With multiple advantages of compactness, low pressure loss, high thermal efficiency.

(2) Cycling dryer – refrigerant heat exchanger (evaporator)High thermal efficiency, suitable for many eco friendly and low GWP refrigerants: R410A, R407C, R134a, and R513A. Micro-channel design also reduces refrigerant charge, lower pressure drop also effectively reduces pump loss, increases total efficiency.
---
Cycling Dryer Heat Exchanger Sizing Samples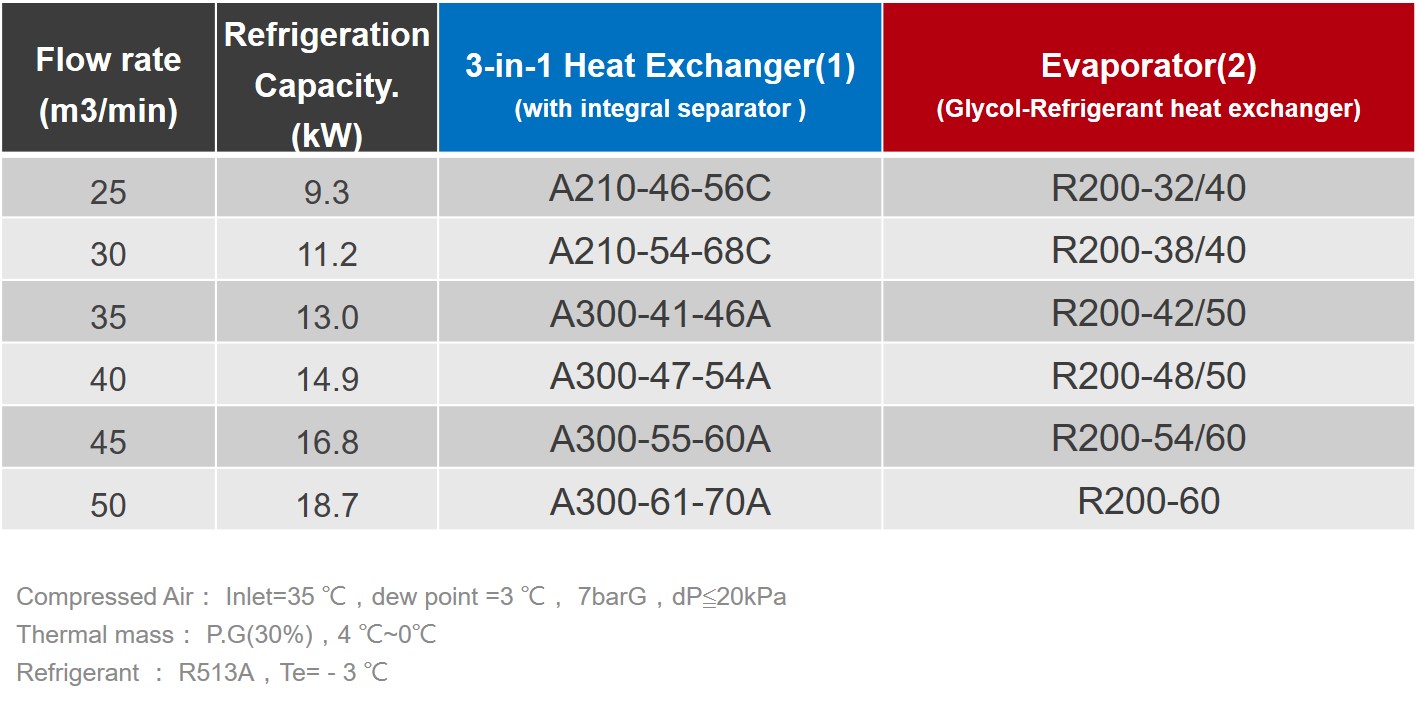 Contact us today to get more details.

Request a Quote.