Feature Article

BPHE Application for Battery Energy Storage System (BESS)
608
reads
Battery Energy Storage System (BESS)
Battery Energy Storage System(BESS)is a system that stores energy by electrochemistry, and is one of the technology for energy storage. The advantage of BESS is to improve and stabilize the quality of renewable energy, and adjust peak/down time electricity consumptions. When BESS charges and discharges, proper working temperature has to be maintained. According to different climate, BESS also adopts different thermal management.
Common ways for battery cooling: Fan cooling, cold plate, or immersion cooling.

System can be cooled by free cooling or low temperature liquid cooling. Free cooling can be done by dry cooler or cooling tower, low temperature liquid cooling can be achieved by chiller or PCW process chiller.

BESS may also need heating in certain cold climates, thus introduction of heating/cooling dual system is more energy efficient.

---
BPHE in BESS
Chiller/ Heating and cooling dual system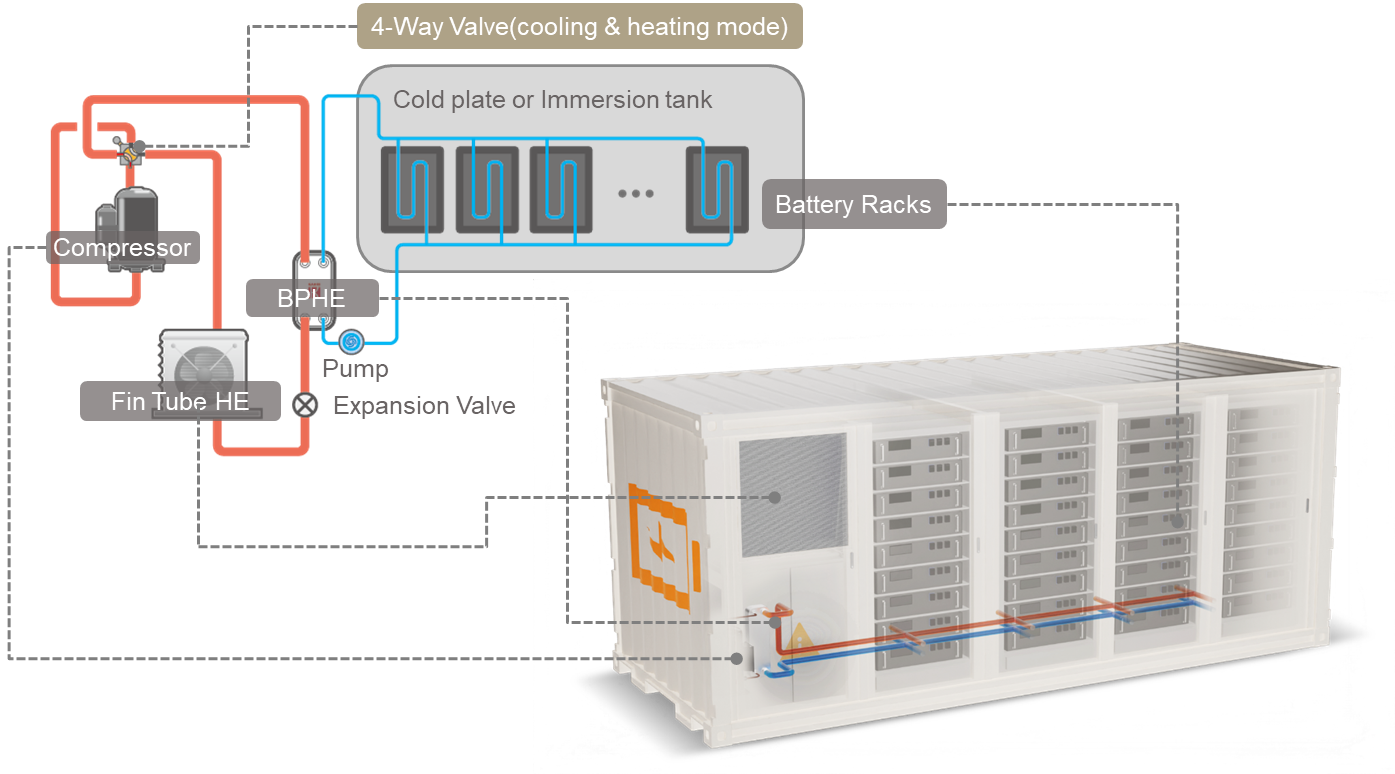 ---
BPHE in BESS
Free cooling outdoor cooling tower/ PCW process chiller system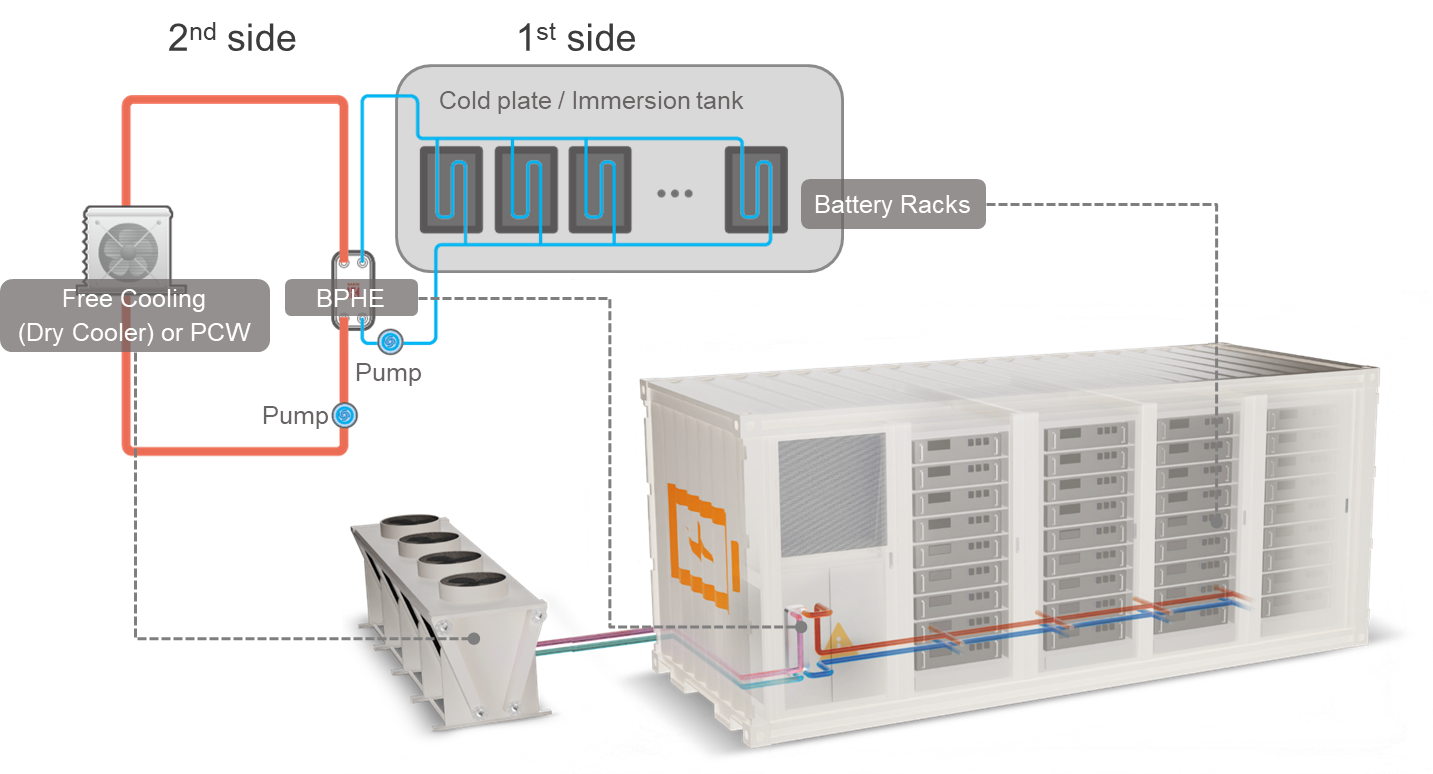 ---
Models
Kaori's K, R and B series are the solutions, suitable in BESS cooling and heating applications. With their compact, asymmetric, microchannel features, they offer exceptional efficiency for evaporator and condensers. They are suitable natural refrigerants and common HFC, HFO refrigerants, offering reduction in the amount of refrigerant charge, carbon foot print and impact to environment.

---
Contact us today to get more details.

Request a Quote.