Feature Article

KAORI 3 in 1 Air Dryer Heat Exchanger has entered medical application market
1673
reads
Air compressor is widely used in many industries, its main function is to produce high pressure air that drives production tools, controls, cleaner, and process. Special air compressors are used according to application requirement. For example, medical industry requires higher safety standard and contamination free environment, oil free air compressor is a must, and all accessories relate to air compressor also require higher safety standard.
Kaori's unique 3 in 1 heat exchanger integrates evaporator, precooler/preheater and water separator, making it compact without extra piping. It is widely used in oil free compressor and industries which require compactness, like dental clinic, medical equipment, laboratory, biotechnology, dust remover for display, automation…etc.
Kaori's A series patented design features stainless steel body, it is both durable and reliable. Special designed plate improves thermal conductivity, it also offers advantages like compactness, no ice/oil clog, corrosion resistance, and easy maintenance. Patented air leak test port ensures 100% leak free. It is also available with 45 BAR working pressure option. The whole A series is capable of handling 5HP-400HP air compressor. If water separator is not required, Kaori also offers small condenser/evaporator, the smallest capacity can be 0.1RT.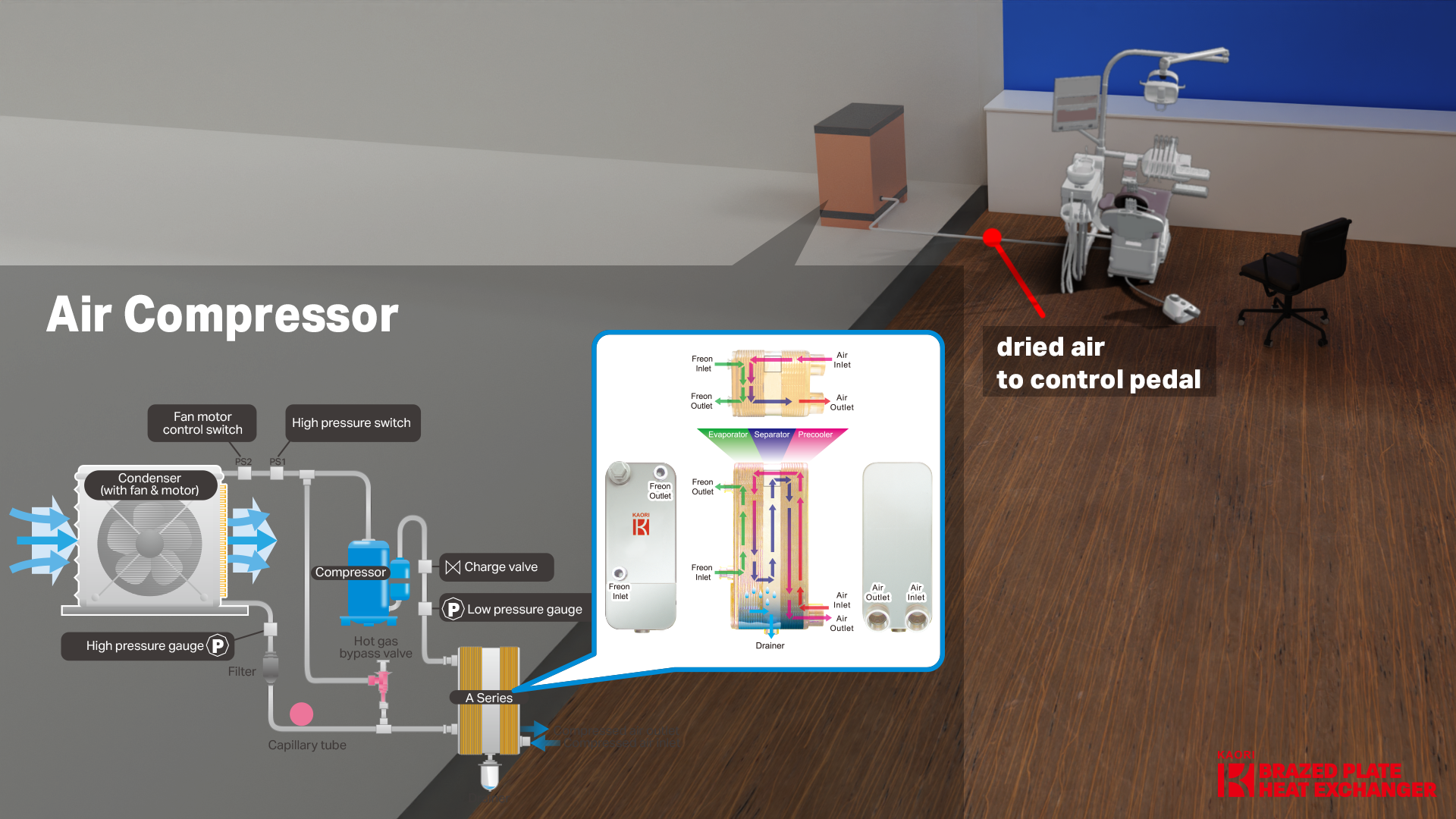 Kaori's brazed plate heat exchanger adapts "Green" as the central ideology for sustainable future, taking consideration of pollution reduction during product design, maintaining environmental friendly ecology, and making sustainability possible through technology.
Contact us today to get more details. Request a Quote.