Feature Article

KAORI Brazed Plate Heat Exchangers Certified DM174/2004 For Drinking Water
223
reads
Water is one of the main ingredients in chemical and food industries today. Especially manufacturing safety is highly standardized when it comes to water treatment and drinking water. Therefore, many countries are enforcing strict industry standard and certificate to ensure the safety of general public. It has been KAORI's quality mission to ensure our BPHE is not contaminating, and maintain the air quality of the production line. KAORI not only follows international standards, but also aggressively pursues third party international certificates, in order to prove product reliability and offer peace of mind to customers.
KAORI has successfully passed the Italian DM n.174/2004 water quality certificate in early 2022– It is a certificate for human drinking water application, and is one of the highest standards in Europe for safety and quality. The certification process is done through authorized ICIM agency. The same with standard products, adopting high quality stainless steel and high purity copper as base materials, passing strict water quality standards after particle analysis, ensuring the safety of the users.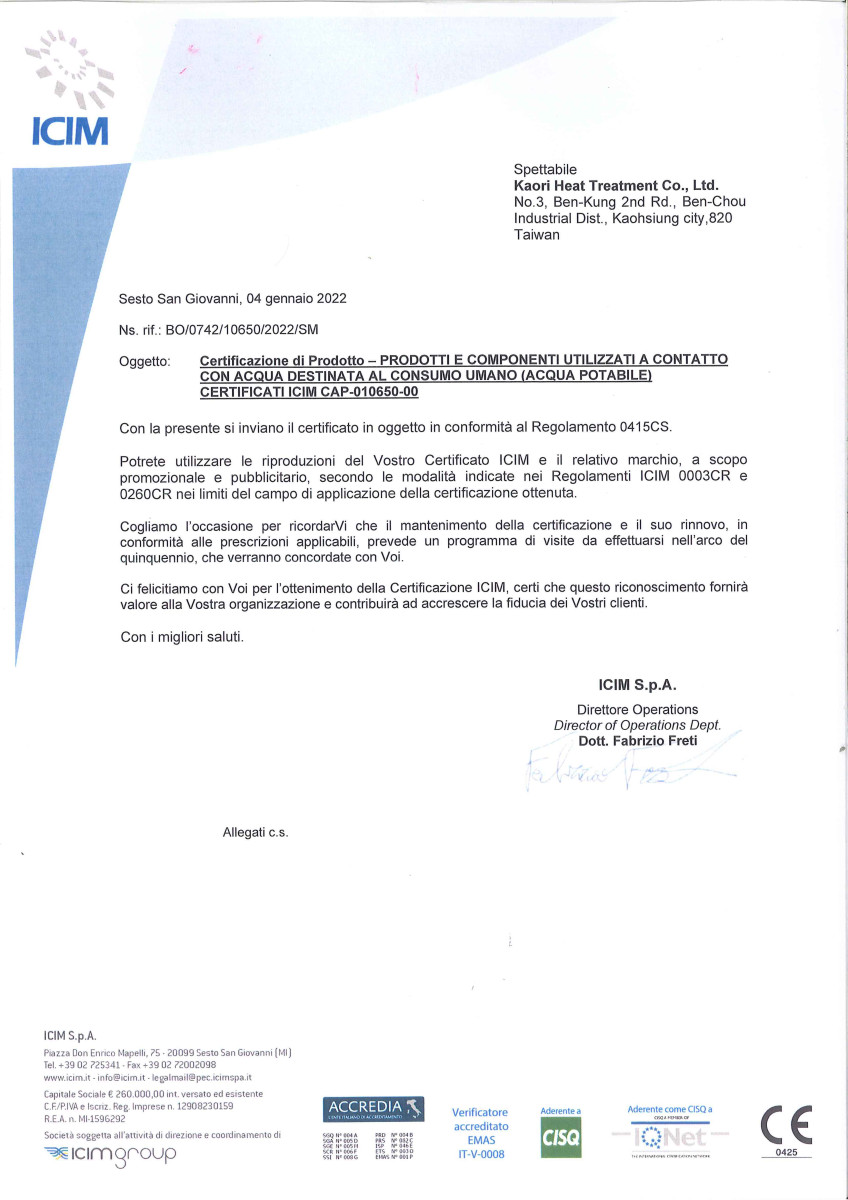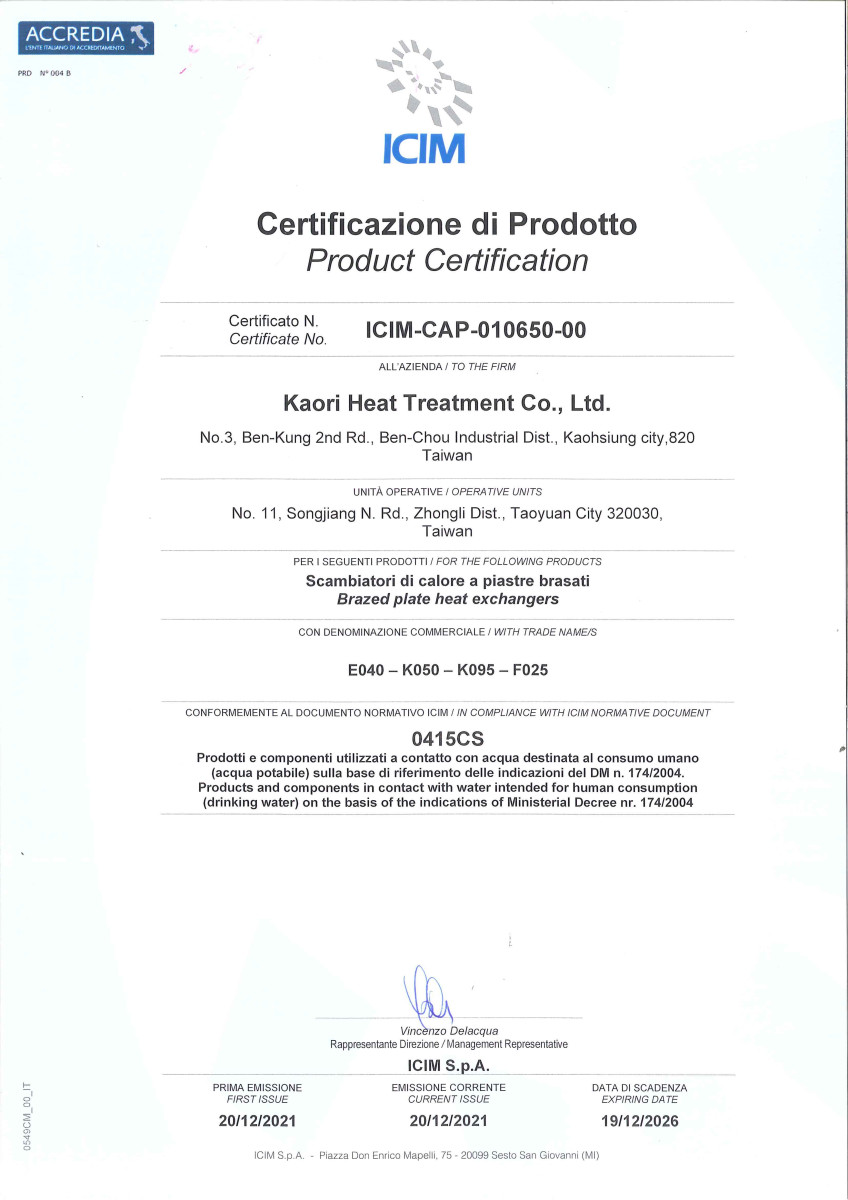 In the future, KAORI will continue to prove product quality by standardizing the management system, manufacturing process, and ensuring customers' safety, rights and interests.
Find more about Product Quality Certifications.