Feature Article

Are you looking for #GreenSolution ?
59
reads
Are you looking for #GreenSolution to design systems for refrigerants?
How to choose the right #heatexchanger for your needs?
Kaori is Ready for R290, Low-GWP Refrigerants and All-Stainless Steel Challenges.
In the fast-changing global refrigerant context, Kaori has implemented innovative design to reduce refrigerant charge and improve energy efficiency with next-generation R series BPHEs which optimize operating costs and efficiency, and are affordable. They are designed for next-generation HVAC&R systems, heat pumps, and industrial applications using natural refrigerants such as propane (R290), low-GWP refrigerants or HFO-blends.
Thanks to a new flow circuit design, C152 is a multi-purpose BPHE suitable for CO2 systems. It includes a gas cooler, a condenser, a subcooler and an evaporator and can expand high-pressure gases such as CO2 used in commercial and industrial applications. It reduces energy consumption and the carbon footprint in heating, cooling and refrigeration applications such as CO2 transcritical and cascade systems.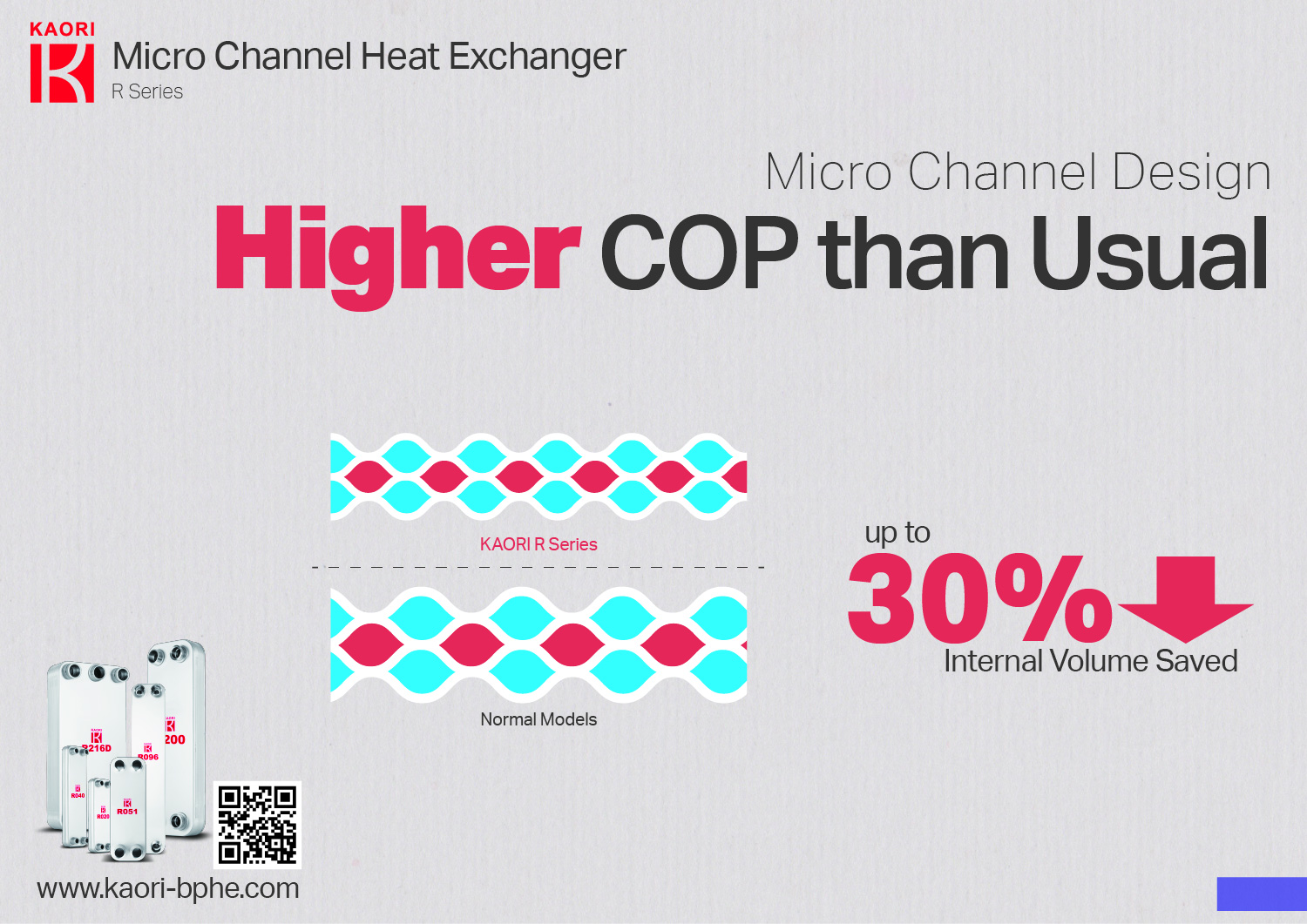 By using a copper-free brazing filler, Kaori has developed all-stainless steel BPHEs for sensitive applications such as the semiconductor industry, laser machine cooling, absorption and ammonia chillers, industrial process heating and cooling, district heating, potable water heating, pure water industry, gas boilers, solar heating, etc.