R Series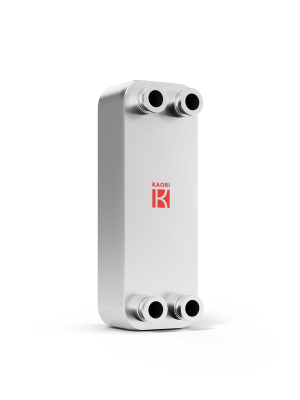 R Series
High Heat Transfer Performance BPHE
R Series high heat transfer BPHE is designed with micro channel pattern, it is specially designed for high enthalpy refrigerant. This makes R series to perform better than K series. Compact design also reduce the thickness, weight and internal volume of the BPHE, making the installation easier.
Applicable refrigerants: R290(Propane), R32, R445B, R410A and R134a new generation eco-friendly refrigerants.


Industries:
HVAC, Refrigeration Storage System, Heat Pump, Chiller.
Inquiry
Kaori specializes in customizing BPHEs for various applications.
For special requests please
contact
a Kaori representative.
Evaporator/Condenser
De-superheater/Subcooler
Economizer
Pre-cooler/Pre-heater