Z Series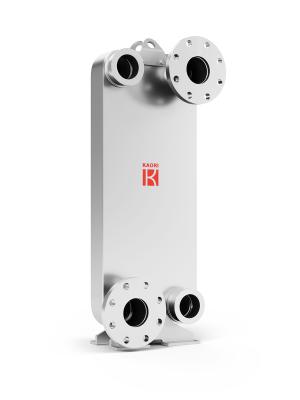 Z Series
Large Diagonal Flow BPHE
The newly innovative Z series is designed with a diagonal flow pattern, providing higher efficiency to replace other traditional shell and tube, double tube or multi-tube heat exchangers in various applications. The advantage of Z series dual circuit is providing the best performance in both full load and part load conditions, Z series single circuit is specially designed for large volume and high heat transfer efficiency requirement.
(Note: Z400/401/600: 4 connections; Z415/416: Dual Circuit -6 connections)

Industries:
HVAC, Refrigeration Storage System, Heat Pump, Chiller, Waste Heat Recovery, Laser Cutting/Welding Machine.
Inquiry
Kaori specializes in customizing BPHEs for various applications.
For special requests please
contact
a Kaori representative.
Evaporator/Condenser
De-superheater/Subcooler
Economizer
Pre-cooler/Pre-heater